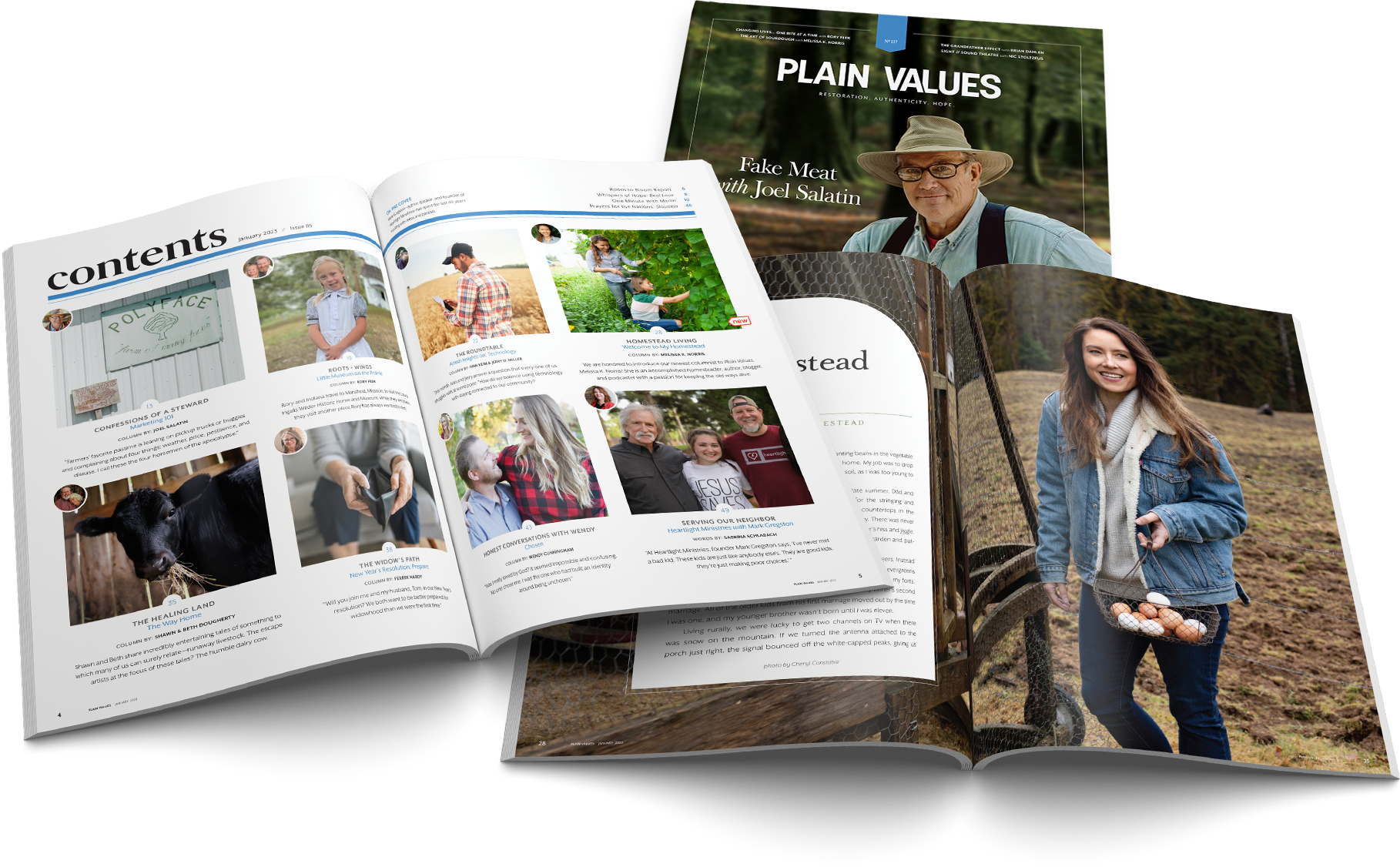 "A Magazine on a Mission to Find Joy in the Simple Things"
Our values are plain values, steeped in the rich traditions of yesterday. We enjoy the simple things in life. Gathering eggs from the coop, getting our hands in the dirt to grow food, and cooking meals from scratch. And, yes, we have taken a fresh pie to a front porch and surprised a friend… we didn't even text them before! Just the way our grandparents used to do on a Sunday evening. They called it living in community.
We invite you to join us as we strive towards a more authentic life. We have been graced with an incredible line-up of monthly writers, allowing subscribers of Plain Values magazine to soak in the perspectives and wisdom of folks like Rory Feek, Joel Salatin, Shawn + Beth Dougherty, Ferree Hardy, Melissa K. Norris, and many others! In a world that seems so "upside-down" we can't promise to turn it right-side-up—but we will encourage you to enjoy life's simple pleasures, grow your own food, and serve your neighbor the way our grandparents did.
https://www.youtube.com/watch?v=Uuojm_3eAfc&t=8s