You MUST have a general admission conference ticket to enter the event and a workshop ticket to attend the workshops.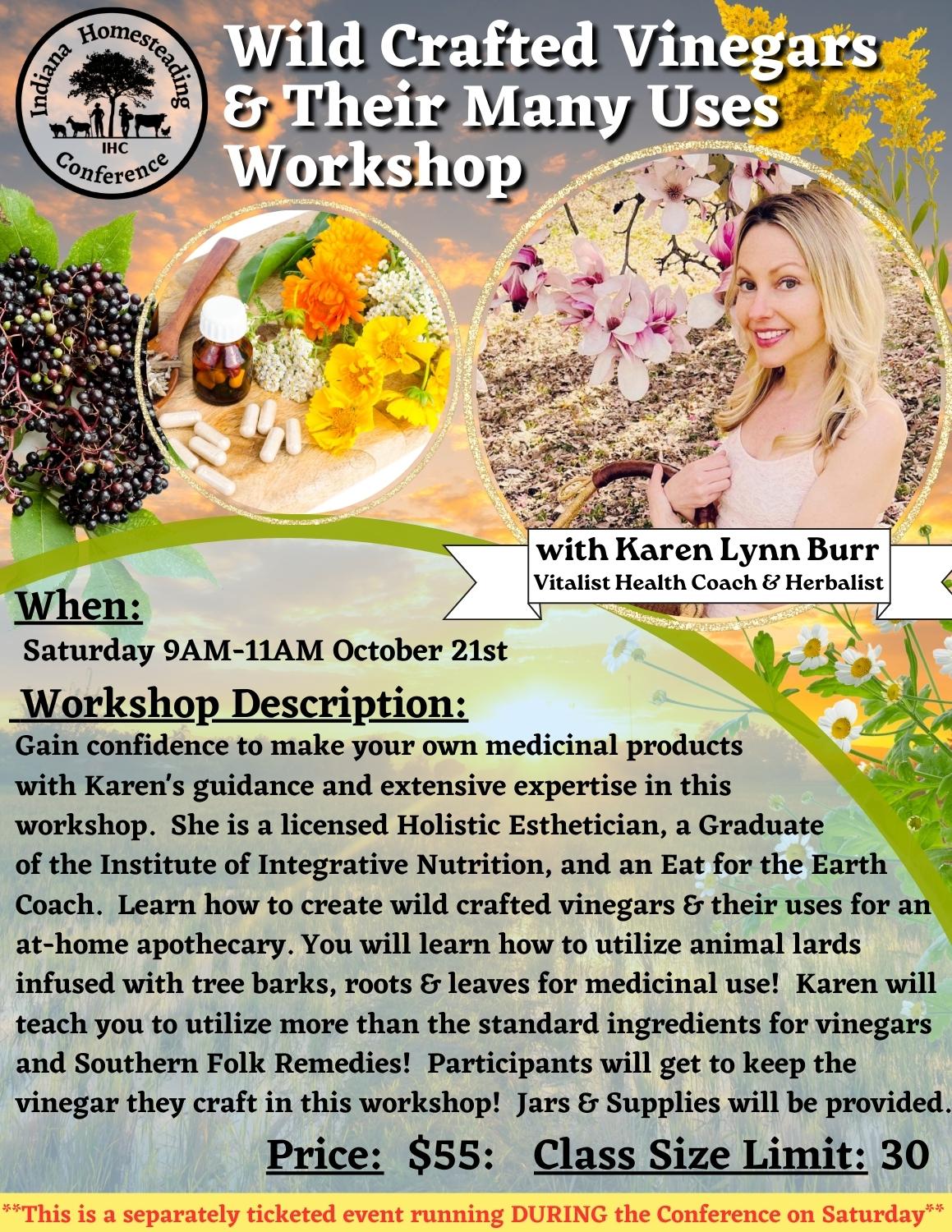 Ticket Cost- $55
Class size is limited to 30 attendees. This intensive learning Workshop runs concurrently with a portion of the regular conference day.
Gain confidence to make your own medicinal products with Karen's guidance and extensive expertise in this workshop. She is a licensed Holistic Esthetician, a Graduate of the Institute of Integrative Nutrition, and an Eat for the Earth Coach.
Learn how to create wild crafted vinegars & their uses for an at-home apothecary. You will learn how to utilize animal lards infused with tree barks, roots & leaves for medicinal use! Karen will teach you to utilize more than the standard ingredients for vinegars and Southern Folk Remedies!
Participants will get to keep the vinegar they craft in this workshop! Jars & Supplies will be provided by the workshop.