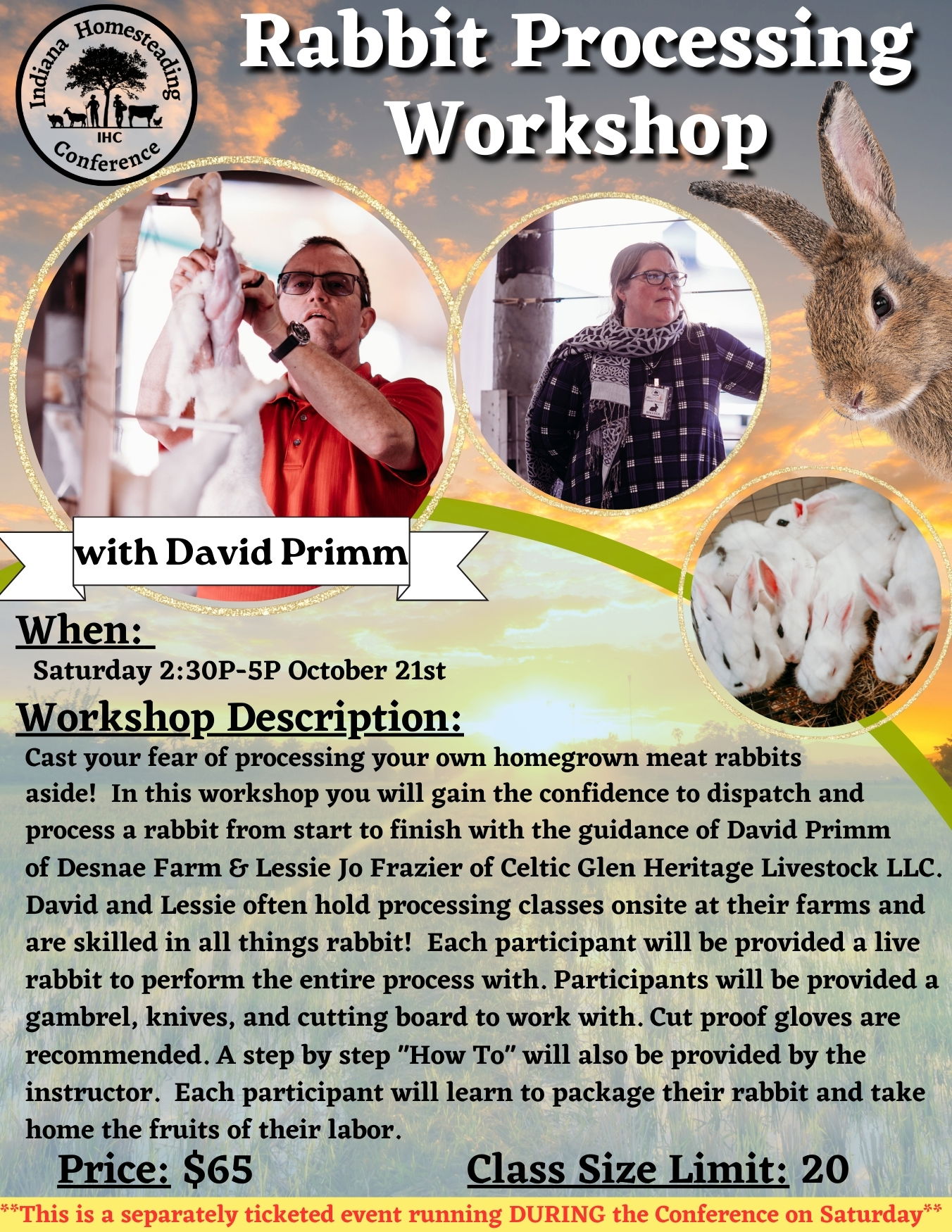 Ticket Cost- $65
Class size is limited to 20 attendees. This intensive learning Workshop runs concurrently with a portion of the regular conference day.

Cast your fear of processing your own homegrown meat rabbits aside! In this workshop you will gain the confidence to dispatch and process a rabbit from start to finish with the guidance of David Primm of Desnae Farm & Lessie Jo Frazier of Celtic Glen Heritage Livestock LLC.
David and Lessie often hold processing classes onsite at their farms and are skilled in all things rabbit!
Each participant will be provided a live rabbit to perform the entire process with. Participants will be provided a gambrel, knives, and cutting board to work with. Cut proof gloves are recommended. A step by step "How To" will also be provided by the instructor. Each participant will learn to package their rabbit and take home the fruits of their labor.